Fixing Canon A-1/AE-1 Program shutter squeak/wheeze
March 03, 2020
Intro
The strange squeaky, wheezy sound coming from that secondhand 35mm SLR you just picked up from Adverts/Craiglist/local flea market? It shouldn't do that!
In this guide I'll quickly run you through the steps of fixing said issue. The whole process should take about 15-20 minutes of your time provided you have all of the necessary equipment on hand. I've carried out this procedure 3 times on friend's cameras as well as my own Canon A-1. It's worked every time!
Here's the before and after so you can hear the difference in sound.
Disclaimer: If you want to be absolutely safe and sure your camera is fixed properly then it get it serviced by a professional and not on the advice of a cowboy with screwdriver and syringe.
What you'll need
Starting off, here's the list of things you'll need:
Oil (I use some Shell Handyman Oil that I found in my shed. Alternaitevly you could buy some clock oil from Amazon)
Medical syringe to inject the oil (If you buy the clock oil linked above, you won't need this!)
Screwdriver to remove the backplate screws
Spoon/coin to remove the battery door cover
(I did warn you it was ghetto…)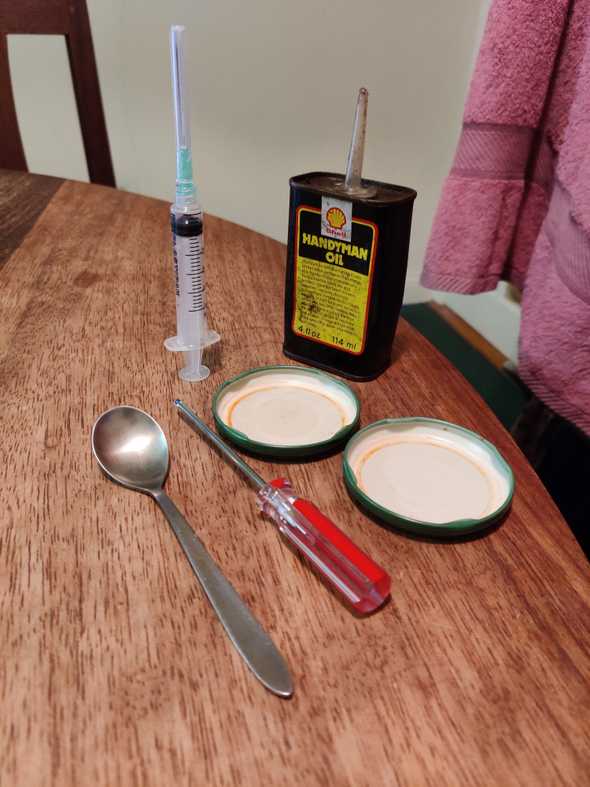 Procedure
Cock the shutter to reveal the hole the oil containing syringe will go into.

Turn off the camera by flicking the switch on the top to 'L'.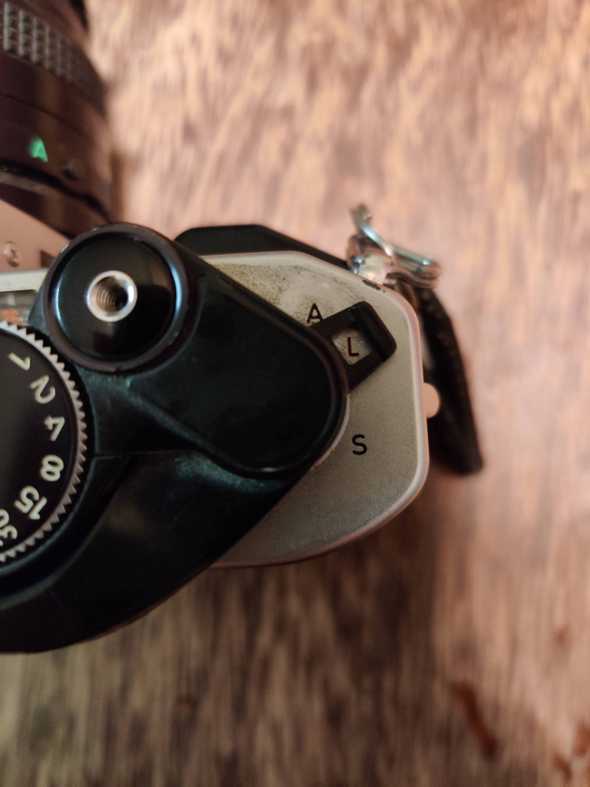 Use a spoon or coing to loosen the battery door cover on left-hand-side of the camera as it faces you.

Open the door and take out the battery.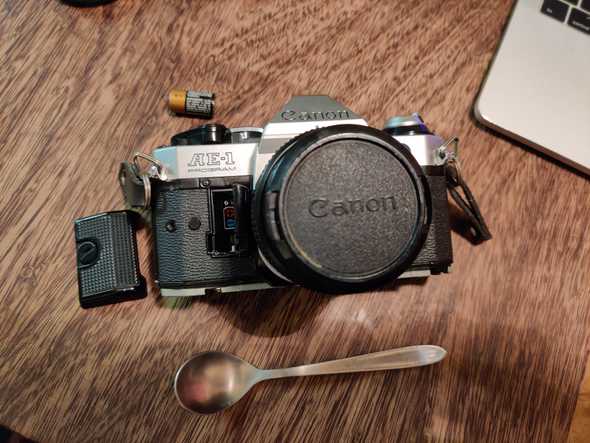 Turn the camera upside down and remove the 3 screws holding in the bottom plate. (Be careful not to lose these, I placed mine in a spare jar lid for safe keeping!)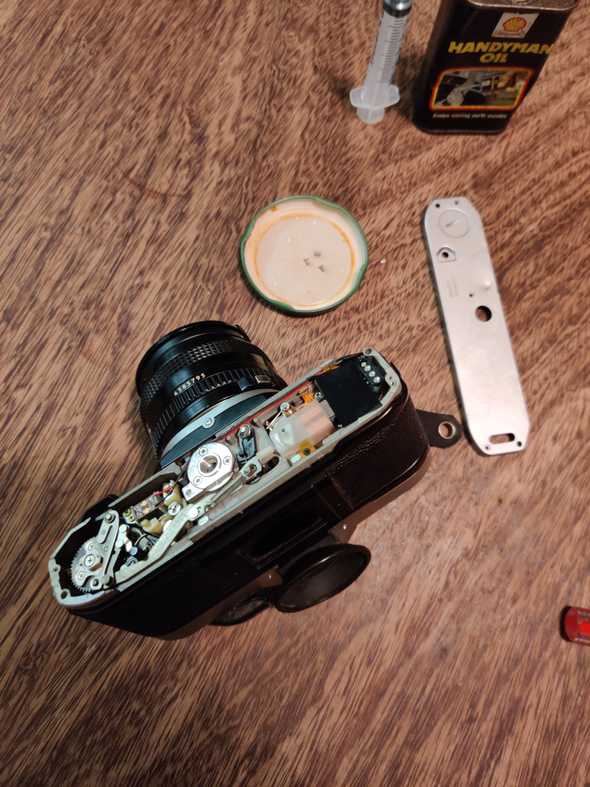 With the backplate removed, put some oil into your needle and place it into the hole as shown below.
Push the needle plunger down (or tap the bottom if you're using the clock oil from Amazon) to inject a few drops of oil.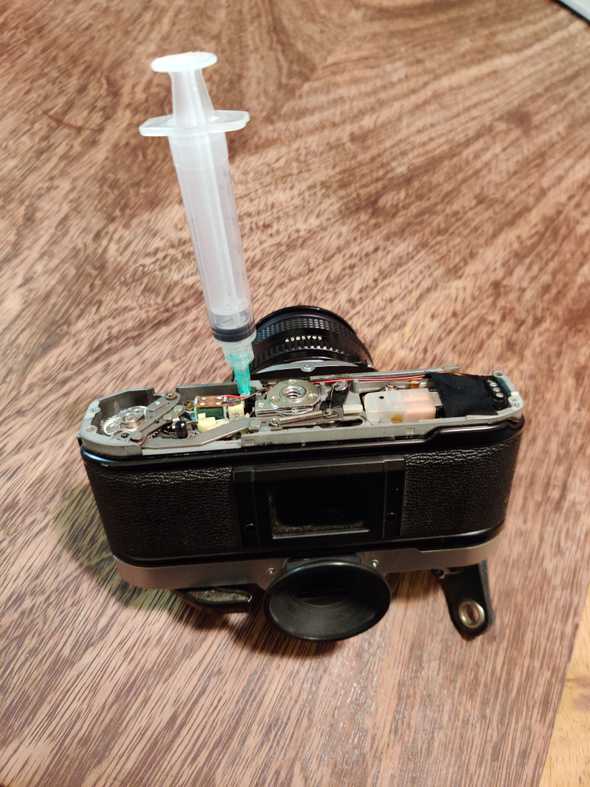 Repeat the step above 2 or 3 times and leave the camera upsidedown for 10-15 minutes to let the oil work its way through.
Hope that helps! Happy snapping!
---